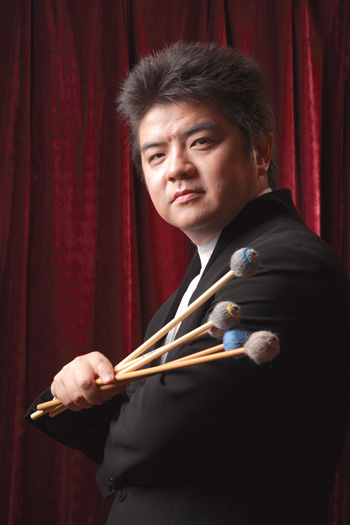 A student of the legendary Prof. Peter Sadlo
Outstanding solo percussionist
Competent in performing an extensive range of musical work.
Great number of solo recitals during various music festivals.
Cooperated with renowned orchestras and chamber ensembles, including the Bavarian Radio Symphony Orchestra, London Philharmonic Orchestra, the Bamberg Symphoniker, the Verona Opera, the Czech Philharmonic Orchestra, the Orchestra National de Lyon, the Guilbenkian Orchestra, Philharmonie de Marseille, Franz List Chamber Orchestra, the Janacek Philharmonic Orchestra, Hong Kong Philharmonic Orchestra, Singapore Chinese Orchestra, the NCPA Orchestra, the China National Symphony Orchestra, the China Philharmonic Orchestra, the Beijing Symphony Orchestra, the Shanghai Symphony Orchestra and many others.
Music Director of the Mercedes-Benz International Music Festival in 2010.